I was super excited about our hallway when we were doing the first round of renovations to the house as I had such a clear image in my mind of what I wanted it to look like. As it turned out we didn't have enough money finish the hallway so it was left plastered and painted but not a lot else. On the surface it looks good but actually the unfinished stairs, the old floorboards and the brilliant white walls make it a pretty miserable space.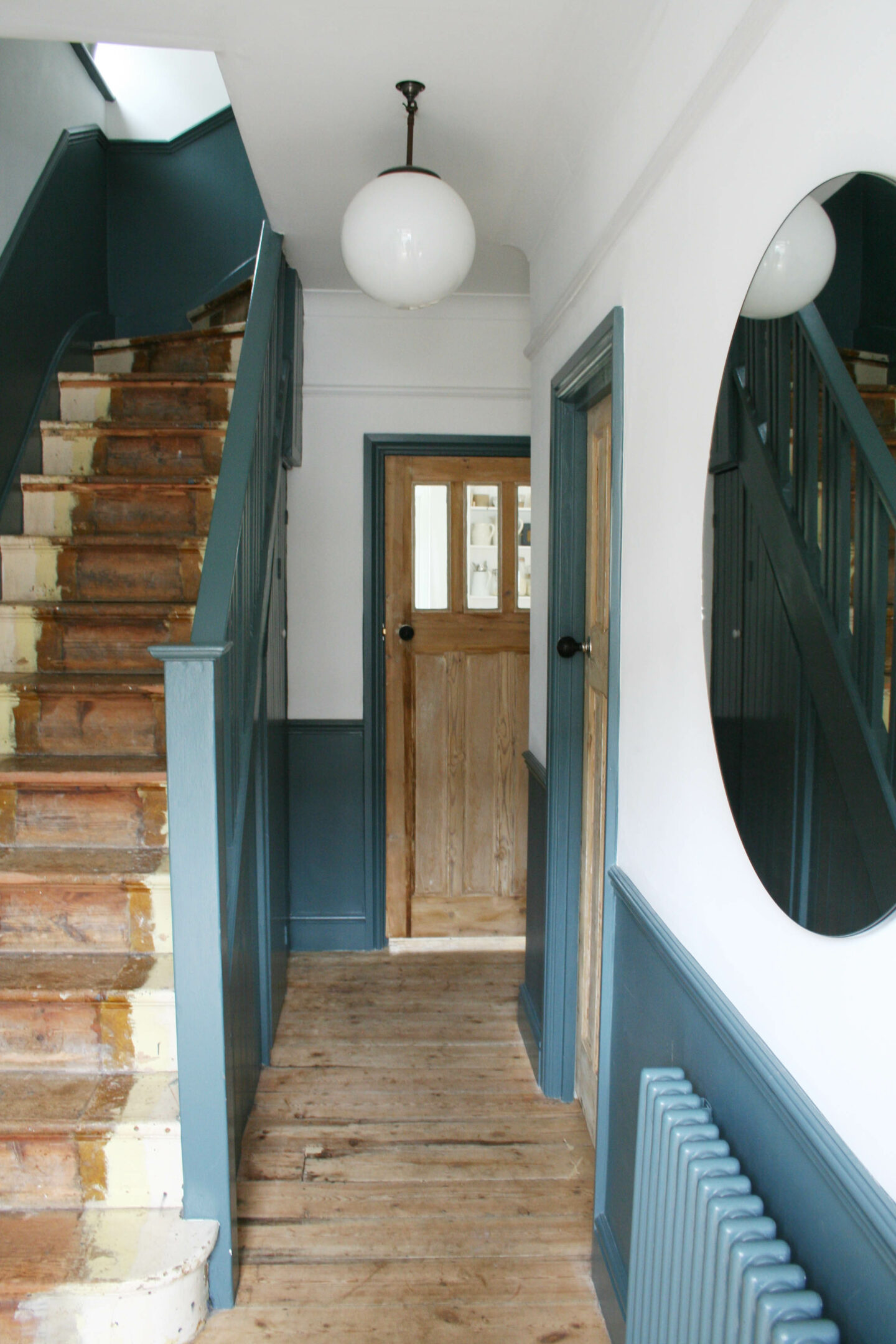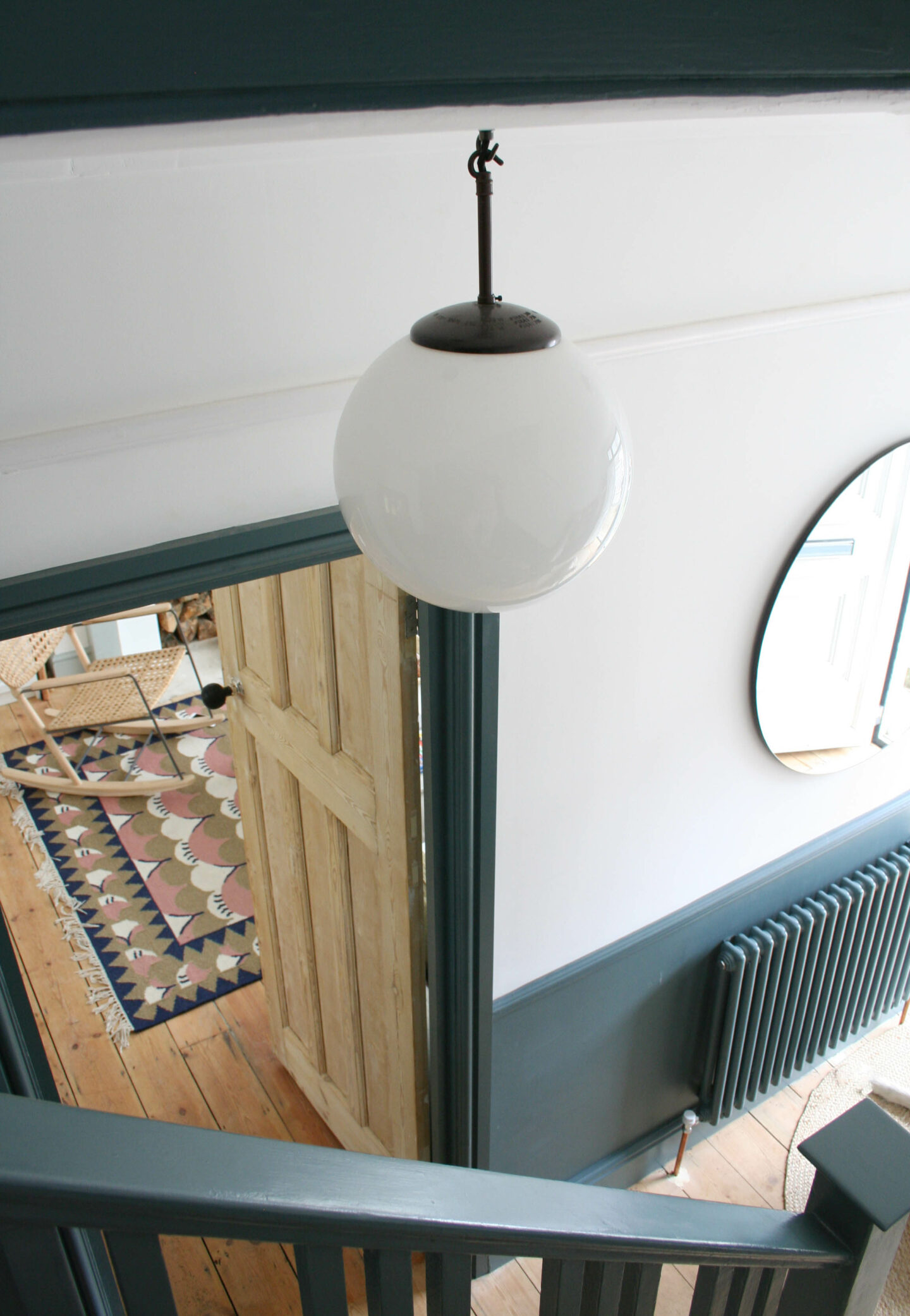 If you are interested in the doors you can read this post about restoring 1930s doors. You can also read more about painting a uPVC front door and I have to say the painted front door has done AMAZINGLY well – not a single scratch. I still hate it but slowly, slowly!
And here is a reminder of what the hallway looked like when we first viewed the house…
So what do we need to change? I still absolutely love the Inchyra Blue woodwork, the beautiful Skinflint globe light and the stripped doors so that is all definitely staying. The biggest issue we need to deal with is the floor. The hallway is incredibly cold because of the external wall (we are semi detached). The floor makes it even colder because there is no insulation beneath the floorboards. Therefore, we are getting quotes to install underfloor heating and getting it tiled. Porcelain tiles will work well for us because Otto brings in so much dirt – I would never consider porous tiles (encaustic cement tiles, for example) as it would be a nightmare maintaining them and they would constantly look dirty. Tiles also a good way to lighten the space and throw a bit of light around as the grubby floorboards that were never oiled are so drab and just absorb all of the light. Primarily, however, the priority is to stop cold coming in through the floor and add an extra dose of heat to this space.
The stairs is a whole other issue and expense so we're going to see how we go on that front. We had a moment of madness recently and started the paint peeling process on the stairs with Peelaway but we quickly abandoned that as it was the least fun DIY process I have ever experienced! Yes, a lot of the paint came away but our skirting paintwork took a real hit so it all looks even worse now. It's still very much in debate as to the way forward. If we decide to spend the money and get carpet I have chosen a few options from Unnatural Flooring – it looks exactly like sisal but it is 100% manmade which means it is stain resistant, washable, bleach-able and a lot softer to the touch. It also won't be attacked by moths (anyone else obsessed with keeping moths at bay?!). My favourite option is the New England Newport carpet (close up on the right):
The other big issue for me is how cold the brilliant white is on the walls. Using brilliant white does not make a dark space brighter and lighter; it actually makes it feel cold and dingy. Therefore, I would love to paint it Shadow White but I would have to do that myself so…
Anyhoo, the floor is the first big step and big expense and I'll show you more about the tiles that I am thinking about soon.
Katy x