*This is a paid collaboration with Local Heroes
When I left university I moved straight into a rental flat with friends in Brixton where I lived for three very fun years. However, as flatmates moved on, I decided that I wanted to prioritise buying a property of my own; I was 25 at this point and a secondary school teacher. I had very few savings but one day I saw a poster on the tube advertising the shared ownership scheme as it was then and as I was a key worker I had a good chance of qualifying. I did lots of research and found a beautiful new build apartment block just down the road from Borough Market, which had a portion of shared ownership flats and to cut a long story short I bought a 35% share of a studio flat worth £195k with a very small deposit of about £3500. I asked my dad to come and look at the flat with me but as it was brand new we were thinking more about the location and whether the space was big enough rather than the ins and outs of whether the taps worked or how old the boiler was. I lived in that flat for three years and I LOVED it so much.
Fast forward ten more years and I'll be honest and say that buying our current house was incredibly stressful and that is why I am really pleased to be teaming up with Local Heroes today to share with you their First Time Home Buyer Guide. I had sold the studio flat and bought another new shared ownership flat that was a lot bigger and my partner Jules moved in a year after I bought it and we lived there for eight more years. When we sold it last year we finally had a deposit big enough to buy a house outright.
I knew we were going to have to buy a house that needed work doing to it as that was what we could afford in the area we wanted to be in and that made the viewing and buying process COMPLETELY DIFFERENT to buying the two previous new build flats. There were so many things to consider, so many ways in which we could make mistakes and open ourselves up to what felt like a massive risk. The fact is buying a house is a really big deal and the whole way through the process it's impossible to know who to listen to and who to trust: the estate agent would say anything to us to sell the house, the solicitor was appalling and gave so much bad advice (we eventually had to change our solicitor) and at the end of the day we had to rely on ourselves to do our own research and guide the purchase through.
Local Heroes, who match skilled and vetted local tradespeople to people who need jobs completed in their home, have compiled the ultimate first time buyers guide listing clearly with no jargon things to look out for, ask about or to test when buying a new home. I really, really wish I had been able to see this list before we bought our house as it would have given us so much peace of mind. In fact, my sister is currently buying a house very near us and I have been going on viewings with her and we used the list for the second viewing of the house she's most interested in and it was brilliant – so many things neither of us had thought about!
These are some of the tips from the guide that I wish I had known before we bought our house and that have come in handy whilst house hunting with my sister:
Do a room inspection. Try to spend enough time in each room to see if there are any cold spots, especially rooms with two outside walls. It's also worth asking about the insulation in loft rooms. If you need to insulate the roof or put in another radiator, make sure to budget for these.
We bought our house in the winter and the estate agent did the age old trick of blasting the heating before we arrived for the viewing (the house was vacant). I really wish we had spent more time in each room figuring out the cold spots because we definitely didn't put in enough radiators downstairs or in the hallway, which has an external wall.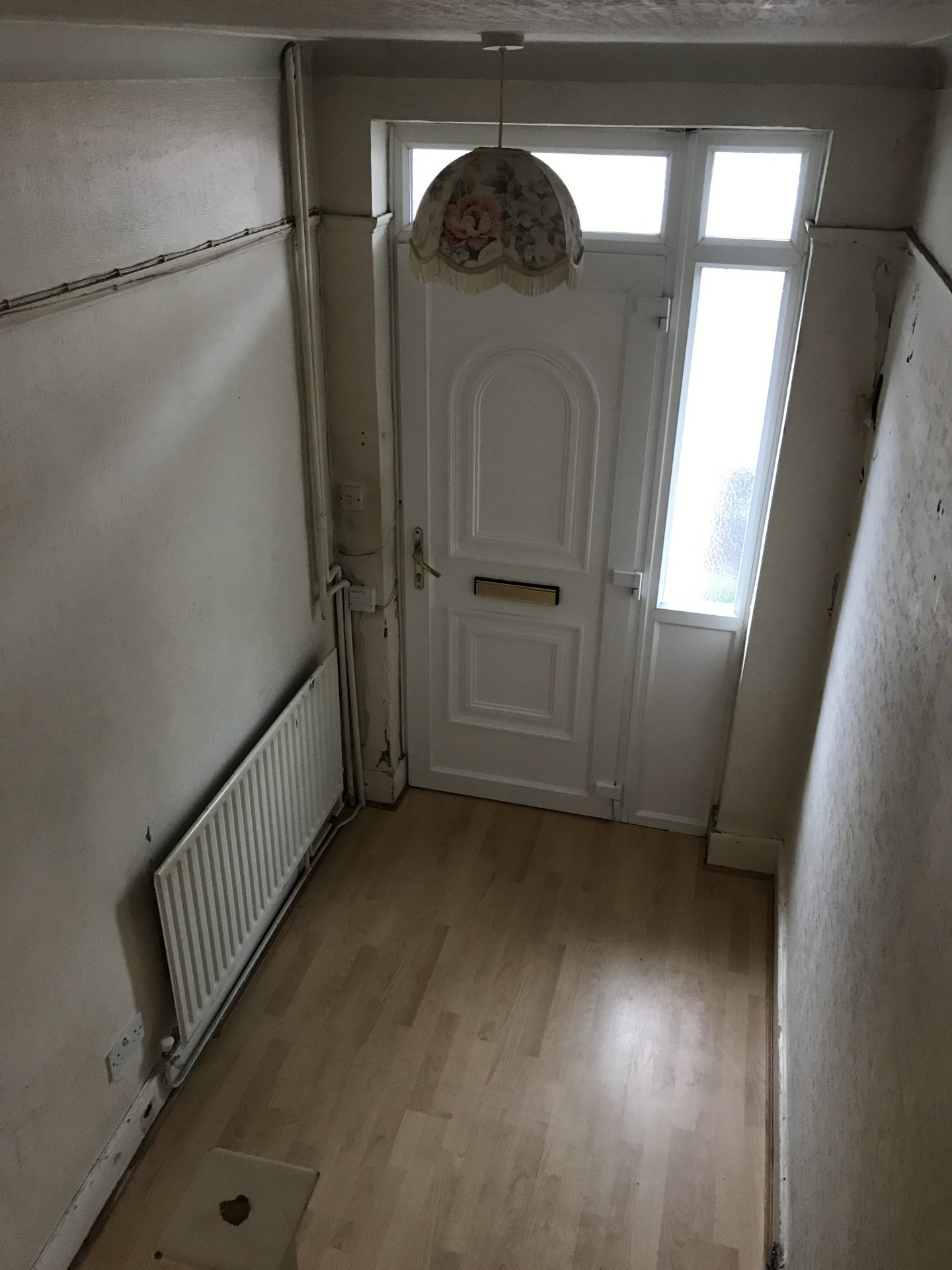 Take a look at the water tanks. Unless they have a combi boiler, there'll be a hot water cylinder in a cupboard somewhere, and possibly a cold-water tank in the loft.
Err, I can't quite emphasise enough how much I WISH we had thought to do before we bought our house! As it turned out there was a very full cold water tank in our loft that froze and split the tank during the very cold winter whilst the house was vacant. When the tank thawed, you guessed it, there was a very big leak! If only we'd known to look out for it we could have made sure that tank was empty.
Does the house have lead pipes? If it was built before the 1970s, the house you're buying could have lead pipes. Check under the sink, they're larger than copper pipes and dark in colour. You'll probably want to replace any lead pipes with plastic or copper, especially the ones that supply drinking water.
This is something that would never have occurred to me and we actually found lead pipes under the sink in the house my sister is interested in, which was really helpful as it helped her budget for work that will need to be done.
Flush the toilet. Listen out for knocking noises from the pipes. There should be a good powerful flush, even with a tap running. Continuous filling is a common issue with toilets, wait an extra minute to make sure the refilling finishes properly.
I would never think of flushing the loo in a house I was viewing as I wouldn't want anyone to think I had used it (lols!) but actually this makes so much sense. I remember in the studio flat I sold the pipes started making horrendous noises when I flushed the loo just before I sold it.
Check the plug and sockets aren't damaged. Any blackening or scorch marks could be signs of over-heating. Check any cables and leads too, for melting on the plastic coating and signs of fraying. Don't forget the light fitting hanging down from the ceiling.
This is a good tip that I used when viewing a house with my sister as I only really thought about turning on lights rather than checking the plug sockets themselves.
Take a look at the full First Time Home Buyer Guide for yourself as if you are in the process of buying a property at the moment it really will help the process from checking the plumbing, electrics and heating to the plastering and odd jobs that will need doing. These checks will either help you negotiate a price reduction on any offer you want to make or they will help inform your budget for work that you will need to do. And of course if you do need jobs done Local Heroes can match you to tradespeople, such as plumbers, who have been vetted and they are backed by British Gas. Happily for us our house purchase went through and our renovations were very successful so we now have a lovely house that we love but if you had told me that a year ago I would't have believed you!
I really do hope this helps if you are in the potentially tortuous process of buying property. Would love to hear your experience if you think it may help others going through the process at the moment.
Katy x