I made this cute project in 2014 for the Liberty craft blog but the whole blog has since been removed (sad face) and I had an email from a lovely reader who had started to make it last year and wanted to finish it in time for advent this year and could no longer find the tutorial. Therefore, I thought it would be a good idea to publish it here and it may be just in time for any one who didn't catch it the first time to make it for this year (just two weeks to go!).
You will need:
Hessian (felt, heavy cotton or linen would work well, too) – approximately 1 metre
Liberty print cotton (any light or medium weight fabric will work) – approximately 1/2 metre of fabric
4 metres of bias tape
Fabric paint pen
Stencil and pencil
Ribbon, fabric glue and bells to decorate
Step-by-step instructions:
1. Cut 48 rectangles of hessian. Each rectangle should measure 12 x 14 cm.
2. Cut 24 rectangles of your Liberty print. Each rectangle should measure 12 x 8 cm.
3. Turn over a hem of about 0.5cm of each Liberty print rectangle. Press this well.
4. Sew the hem using cotton that complements the prints you use.
5. Place the Liberty print rectangle on top of one of your hessian pieces. Place another piece on top.
6. Sew three sides of the rectangle using a zig zag stitch to prevent fraying. Leave the top of the rectangle open.
7. Turn each flag inside out carefully, poking out the corners.
8. Use a stencil and pencil to draw on the advent numbers 1 – 24 on each flag.
9. Go over the pencil number with a fabric paint pen.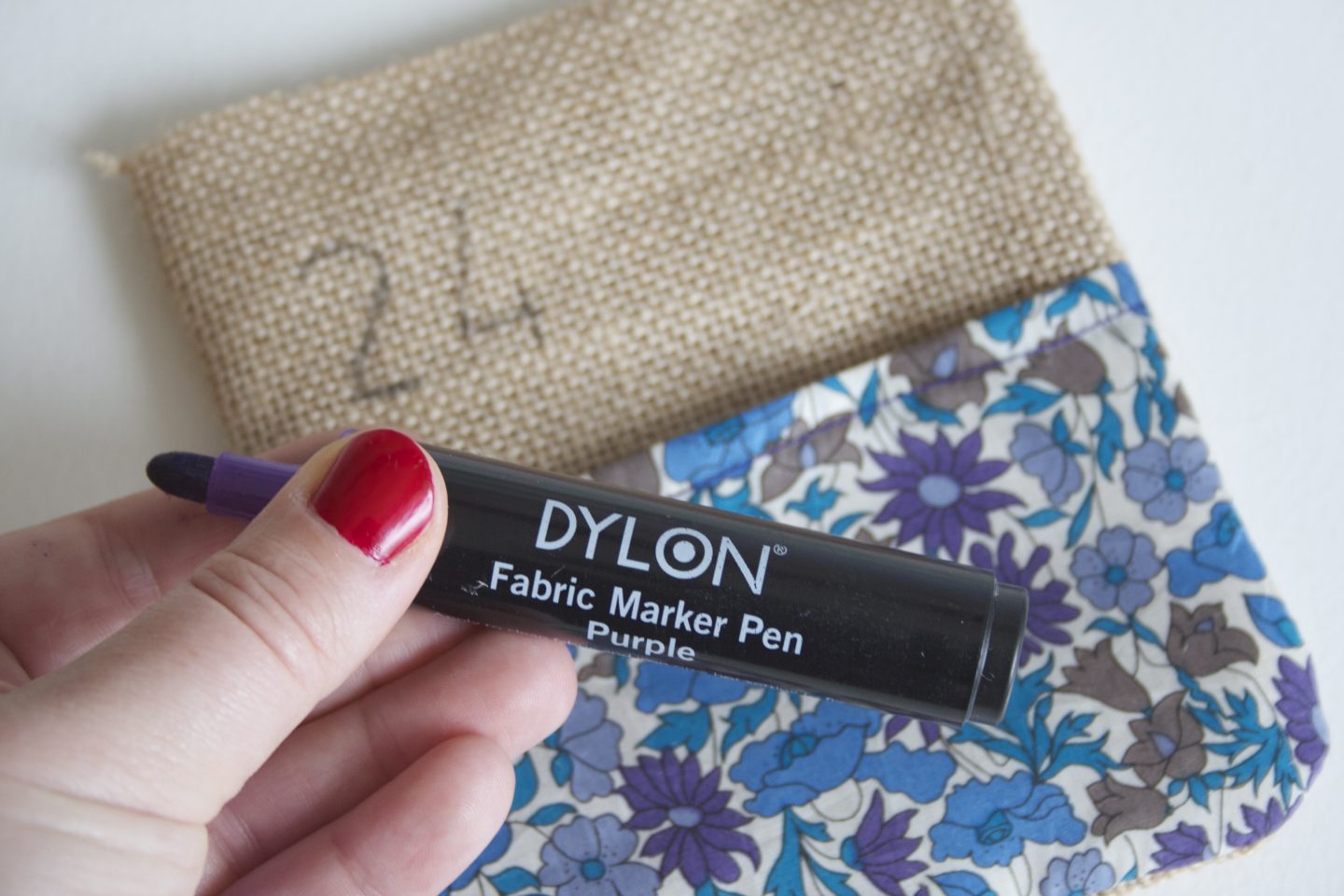 10. Decorate your flags using ribbon or bells.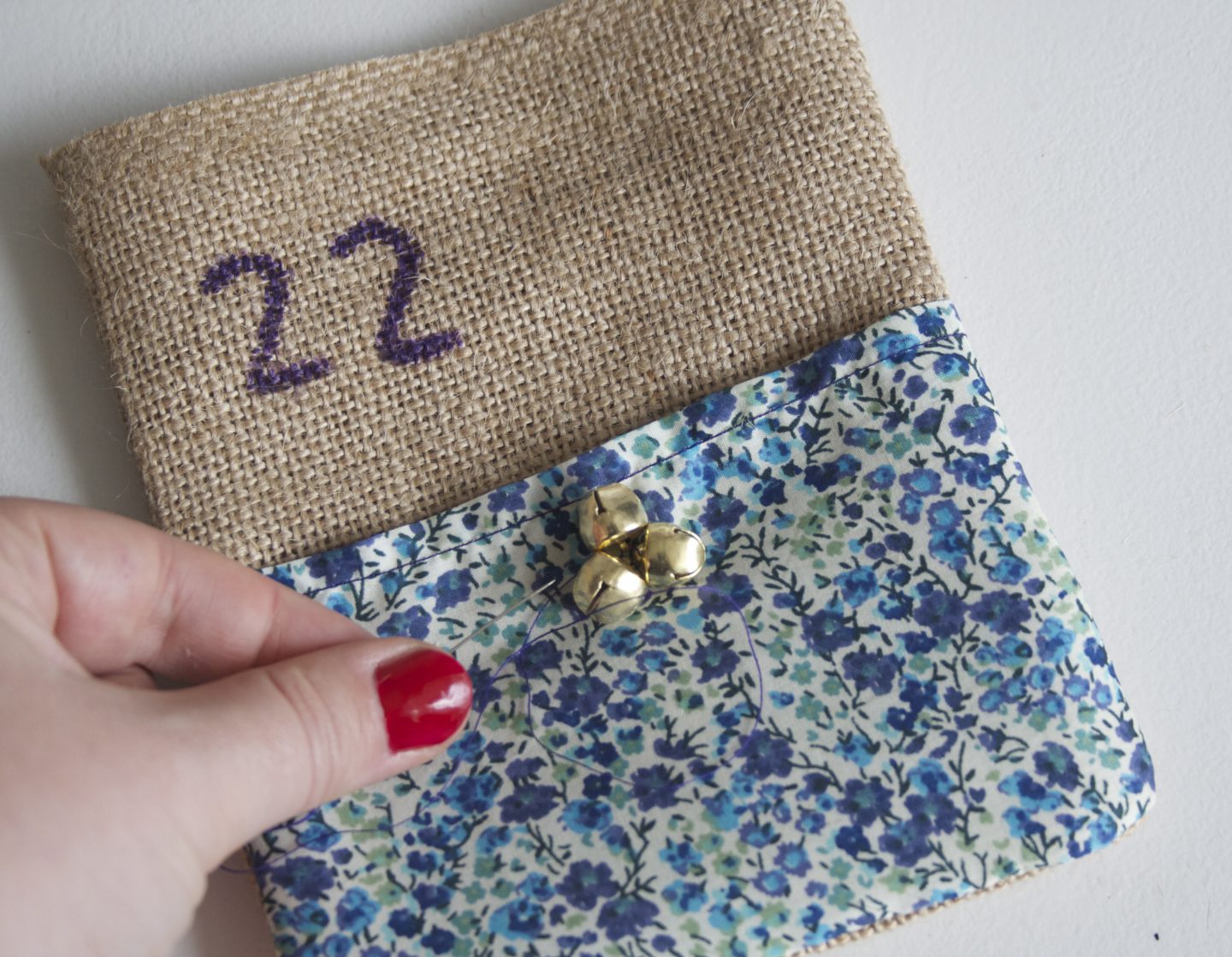 11. Use fabric glue to stick on strips of ribbons.
12. Sew your flags together by pressing the bias tape in half. Pin each flag at regular intervals into the tape and sew together.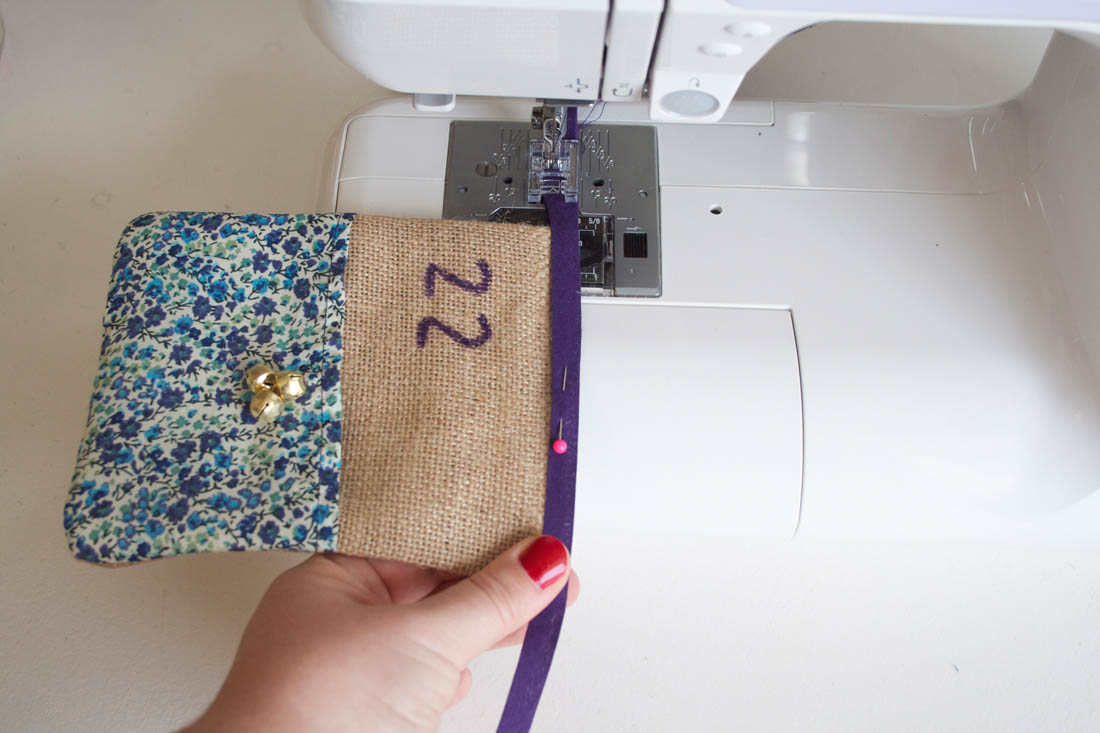 13. Fill each pocket with chocolates or presents!
Here are other advent calendar ideas that I have done the last couple of years…
2016
This year's calendar is an easy chalk board idea using beautiful Houseology baubles. See the full post here.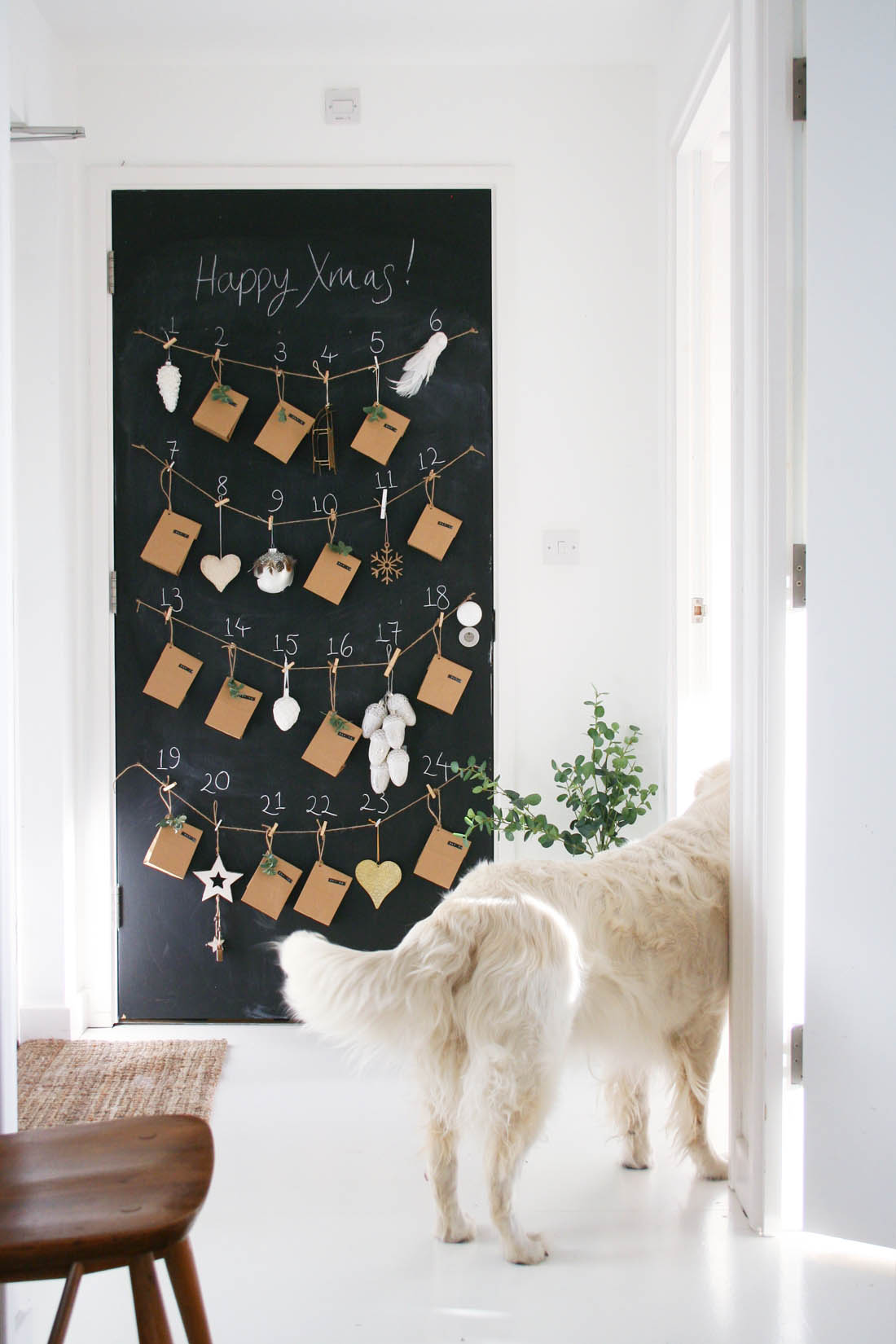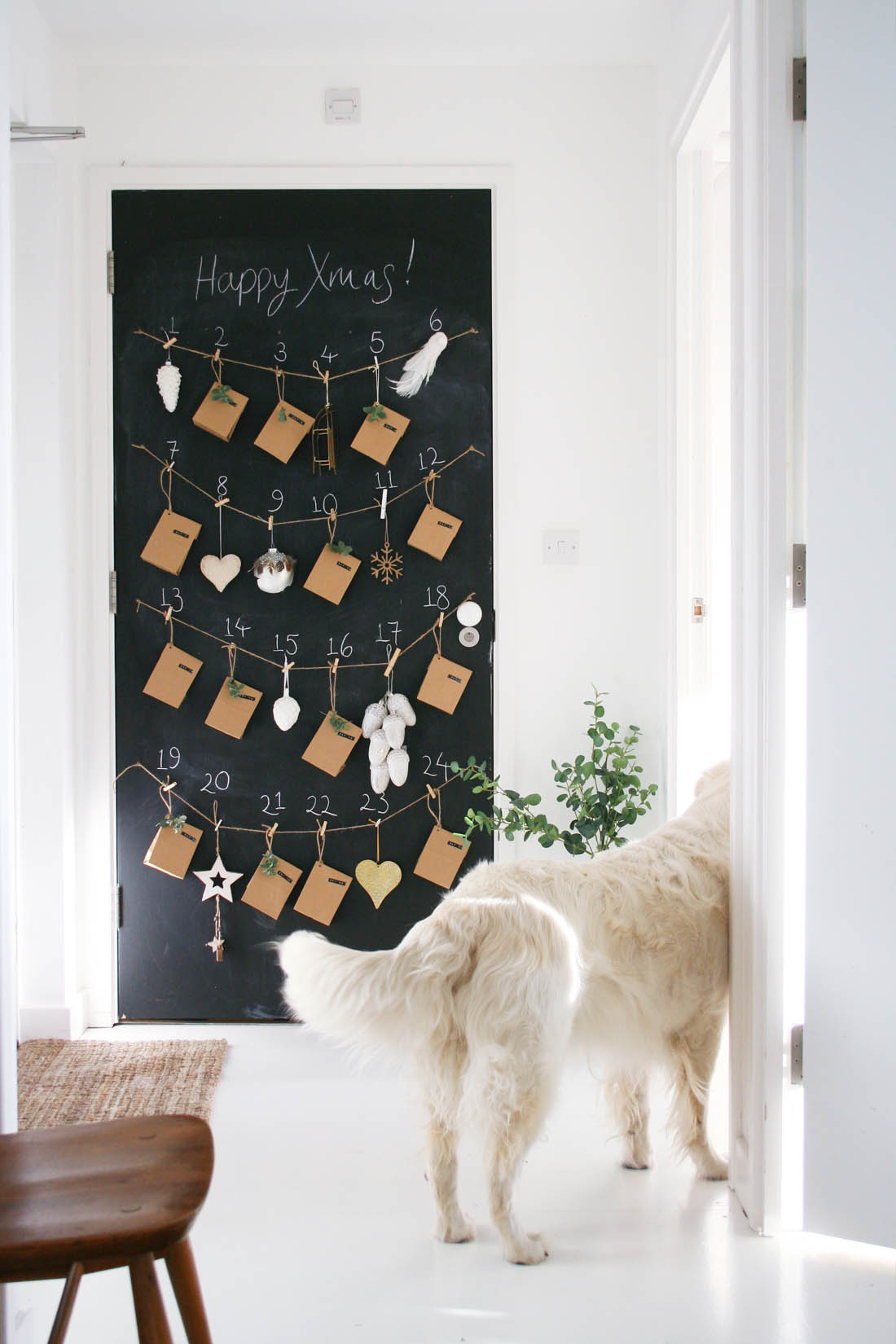 2015
Last year I made these sweet advent packages sewn in to Christmas shapes with a hidden treat inside. See the full post here.
What are your advent calendar plans this year?
Katy x