What do you say when two of your favourite bloggers invite you to tea at Liberty? YES – there is no other answer!
Last month I went along to celebrate the Hannah and Rosie's first blogging birthday by meeting the team behind Liberty fabrics at a special bloggers' event in Liberty's beautiful Heritage Suite, just off the dreamy haberdashery. We were greeted by the lovely Sian, Deputy Editor of Liberty.co.uk, as well as tea and cakes. It was also really exciting to meet some other fellow bloggers in real life – Chloe from Stone Cold Comfort, Leanne from Knit Me A Cake and it was great to see Charlotte from Lotts and Lots again.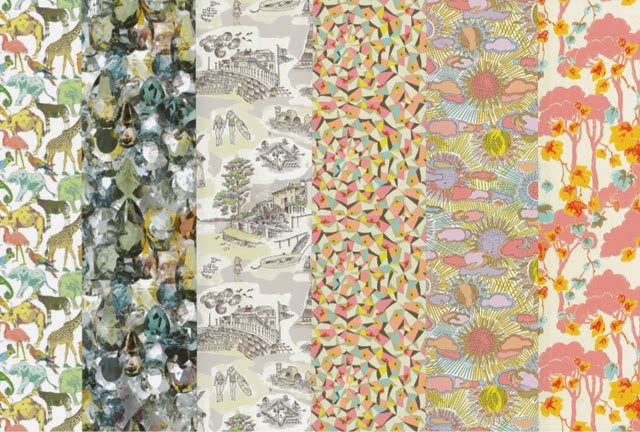 The ridiculously talented fabric designers, Emma Mawston and Keighley Shepherdly, showed us their orginal art work that led to this season's beautiful designs, as well as hearing from the Head Archivist, Anna Buruma.  It was a wonderful experience to hear first hand from the designers how they go about finding inspiration for each season's designs, as well as seeing their artwork, which ranged from glass painting to incredible paper cutting. We all sat and listened in awe. You can find out more about Emma, Keighley and Anna on the Liberty blog at the moment.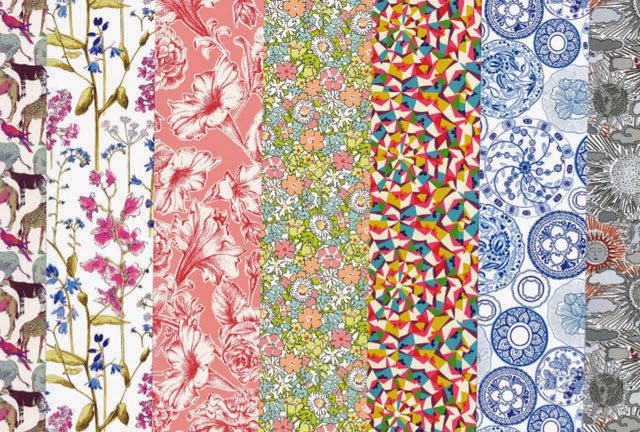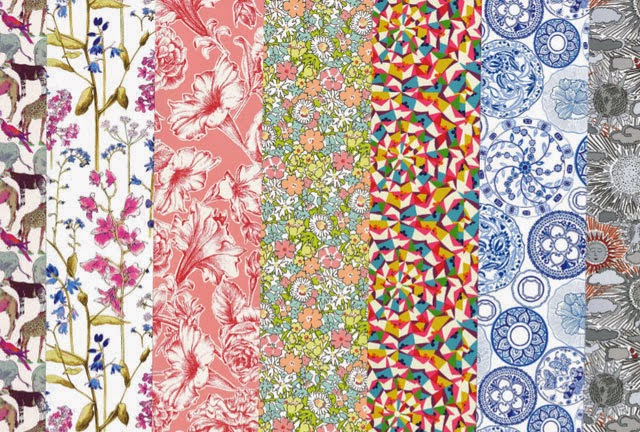 The designers explained how each fabric this season was inspired by a different department within the store. We were given a map that showed the different inspiration points and then went on a guided tour to see for ourselves where each print originated from.
We left with gorgeous goody bags organised by Hannah and Rosie and a special Liberty bag full of pretty prints (I made this bolster cushion with mine, as well as a special project that will be coming up in the September issue of 91 magazine). I think, if anything, I am even more obsessed with Liberty print than before, having seen and heard for myself all of the talent and interesting stories that go into each print.
Thank you Hannah, Rosie and Sian for organising such a wonderful evening.
Katy x
P.S. Thank you to Liberty for the photographs, too!