The Folly is a luxury holiday home in the Cotswolds that I got to snoop around with film photographer, Katharine Peachey. Originally owned by a member of Cold Play, the house doesn't have the traditional country decor you might expect.
Two cottages knocked into one, there is a modern extension, which adds space and light. It is set in its own grounds with tennis courts, an annexe and is surrounded by fields of horses. It's the perfect country home to spend the winter in as you are welcomed by a roaring wood burning stove, open fires and an Aga. There are lots of sumptuous textiles and sofas in the two sitting rooms and the upstairs is warm, cosy and filled with interesting knick-knacks. The attic has been converted into the most wonderful bedroom suite and the bathroom, with its copper freestanding bath, was my favourite room in the whole house.
Katharine took these fabulous shots, which capture the unique interior perfectly. She has recently launched a new website to showcase her portfolio of photography projects and collections. Obviously, the interiors gallery is my favourite but take a look to judge for yourself…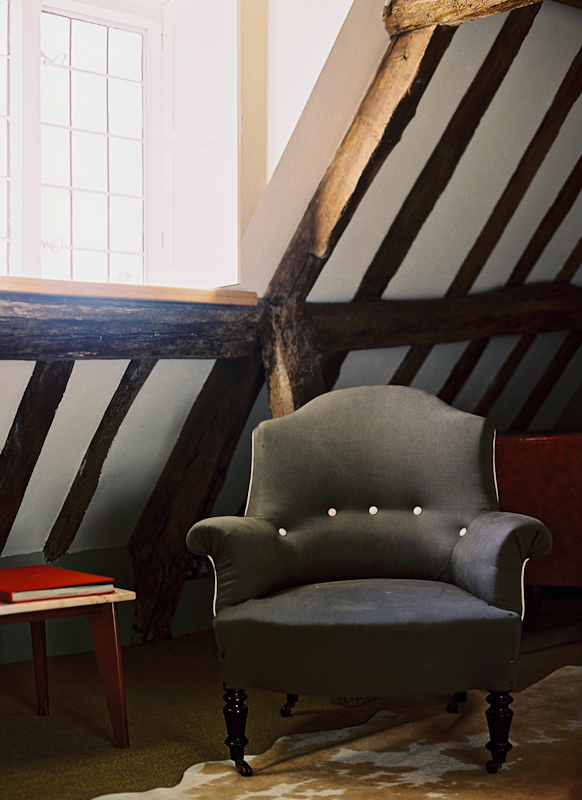 Do pop over to Katharine's new site to check out more of her work and some of the other houses we have toured together.
Katy x