This week has been mostly about clearing to-do lists and completing a couple of craft shoots. I have realised that as my blog has grown I've become a bit time poor and as a result I have dropped lots of my crafty DIY tutorials, which I really miss. Therefore, I did a big trawl through some of my favourite blogs this week and made a list of projects I would like to complete over the next couple of months, which make up this week's Friday Faves…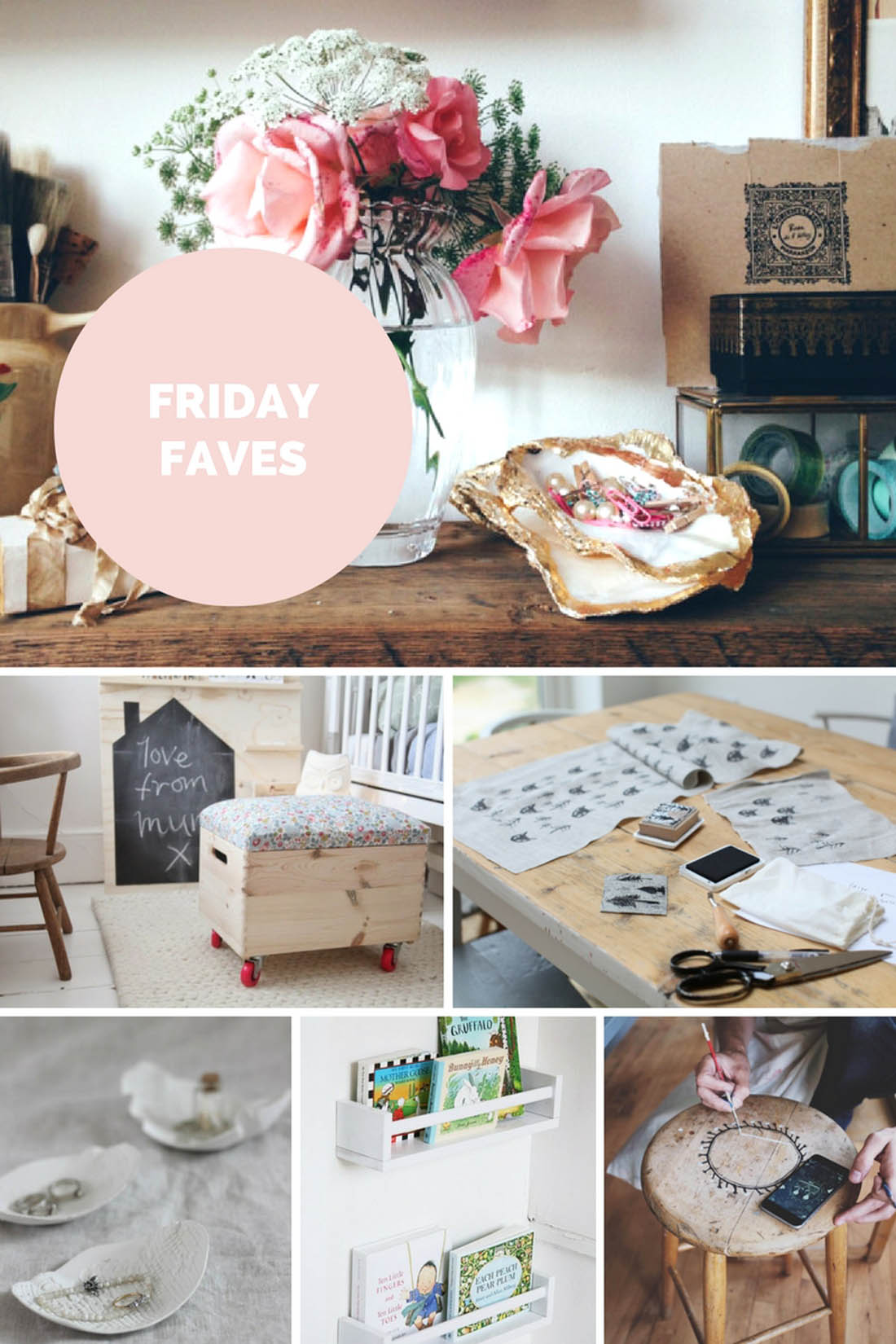 I've always loved Jeska's crafty ideas for Lobster & Swan and I'd really like to make some gilded sea shells for the autumn/winter table as salt and pepper pinch pots (top image) and the air dry clay trinket dishes made by Heather (bottom left) would make the most perfect presents. I'm thinking of things I can make for the nursery before the Christmas madness begins and I love Artemis's projects that she makes for her daughter over at Junkaholique. I would love to try my hand at making a crate with a padded lid and castors to store toys or blankets (middle left). I'm also inspired to do a bit of fabric printing to make some unique cushions to sit on the day bed that we will have in the nursery (middle right). I definitely want to get a few Ikea spice racks to mount in creative ways to add a bit more storage to the room. We have a child's chair that we currently use as a step stool but needs a bit of decoration and I spotted on Poppytalk this week the idea of adding folk designs so I might give that a go (bottom right).
Hopefully, you guys might find a bit of inspo here, too, and I hope you have all had a good week.
Katy x