I don't normally share photos of us out and about but we managed to capture a couple of days of sunshine and joy so I couldn't help myself. Although, if you're not keen on the outdoors or dogs, this probably isn't the post for you – no offence taken 😉
So, on our recent trip to Wales we woke up on the Saturday morning and the beautiful kitchen was completely bathed in sun so we asked Dorian, who owns The Welsh House, which beach he would recommend for the day. He immediately suggested Barafundle Bay so we jumped in the car and an hour later there we were, coats abandoned in the car in favour of bare feet and t-shirts. It's a National Trust sight and there are two beaches that you can walk to from Stackpole Quay, as well as a sweet tea room and garden (Barafundle Bay is the first and it is only about fifteen minutes walk from where you can park your car and then there is another larger beach if you carry on walking or you can drive to it).
The blue sky, bright, clean water and soft, fine sand were all heavenly and it could not have been more perfect – other than Otto drinking so much sea water that he vomited all over the floor of the tea room on the way home!
On our way down to Wales we decided to break the journey in half and stay at a dog friendly B&B for the night in Didmarton, in The Cotswolds. We had been here before a couple of years ago when we stayed at The Folly and it was then that we discovered the most amazing walk from the gatehouse in Didmarton down a three mile long avenue towards Badminton House. It was even better at this time of year with the sun shining and the grass long and green. We seem to always think in terms of finding the best dog walks these days and it doesn't get much better than this. Total and complete freedom and so much joy. I think I'll always remember this moment in time.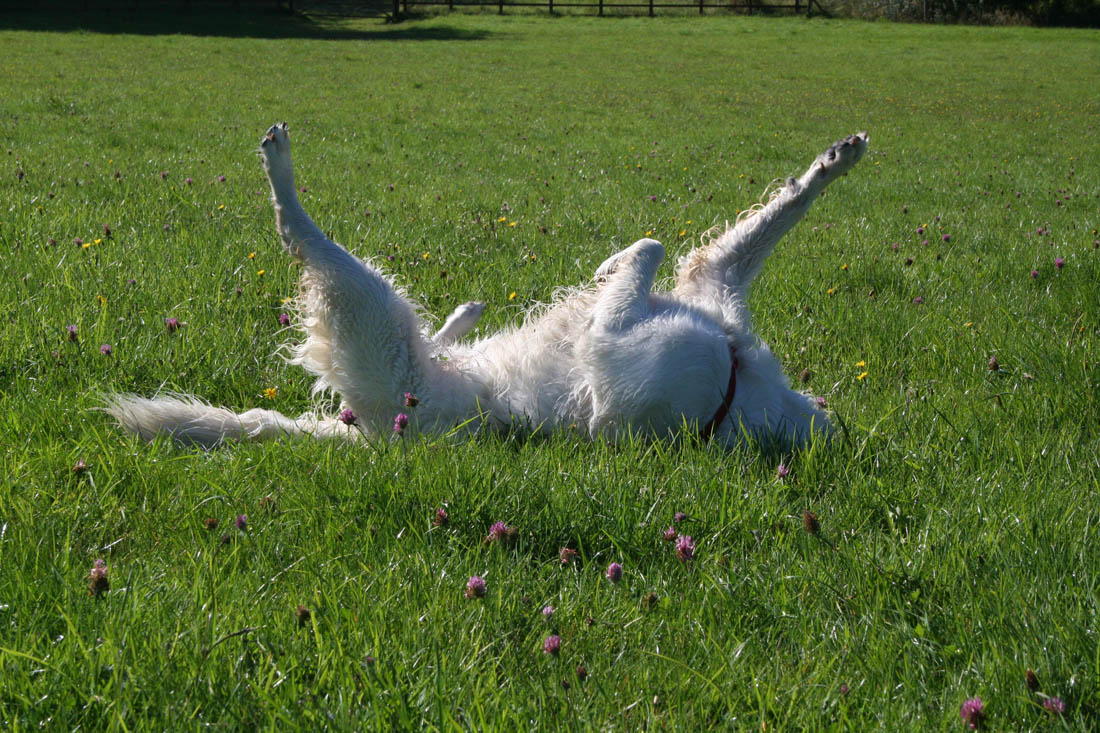 Happy weekend!
Katy x