It's 10am and I am still very much in my pyjamas, totally exhausted after our Vintage Jumble Sale yesterday. It was so wonderfully busy and buzzy and we loved meeting everyone – such a fun day, set in the most perfect village (I'm totally moving there) and with a gorgeous vintage tea prepared for us by Petal & Feast. Thank you so, so much to everyone who came, bought, drank tea, ate cake and said hello. I desperately tried to take some photos to capture the lovely day but it was too busy most of the time so here are a few (bad) snaps, mostly taken whilst we were setting up, just to give you a taste…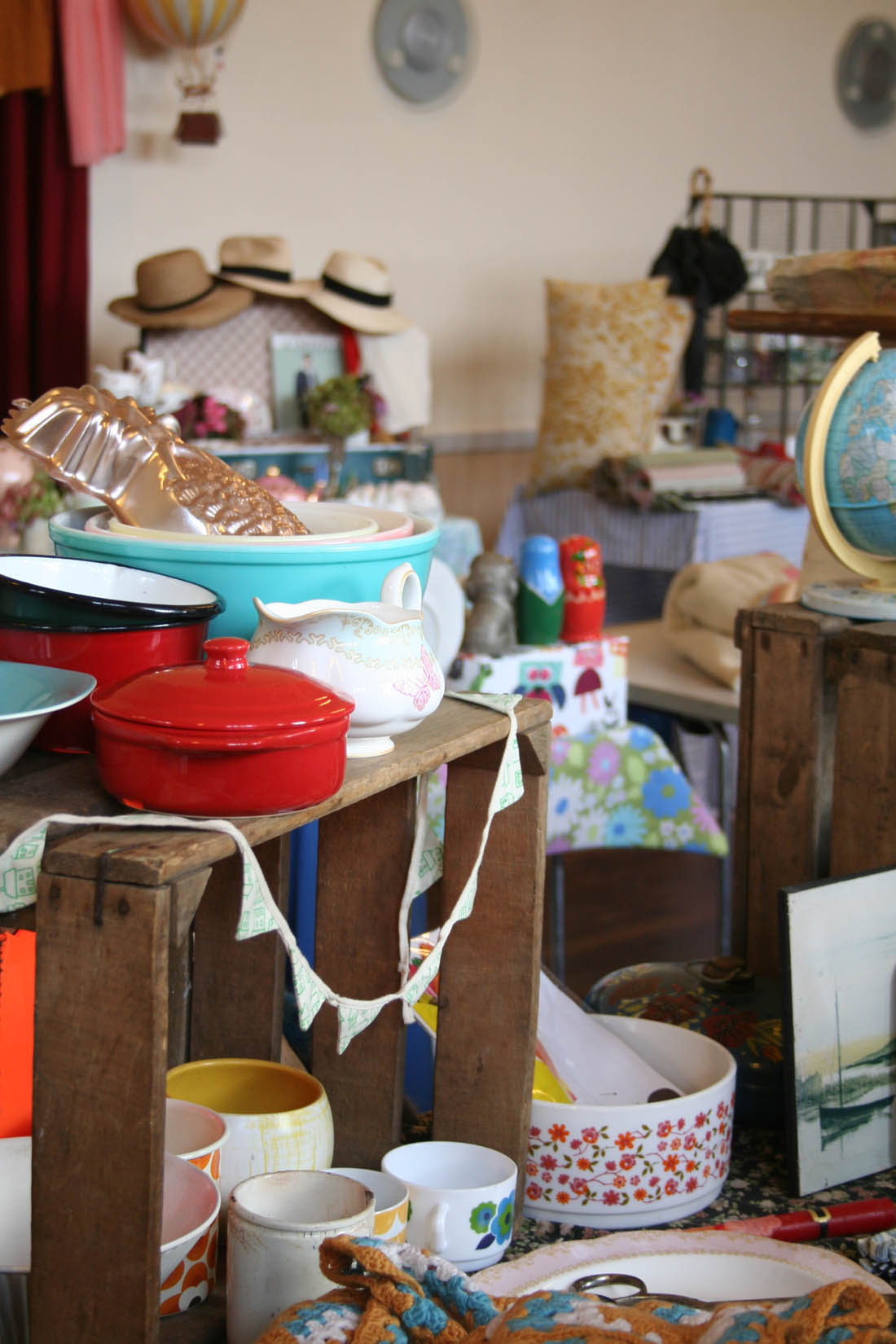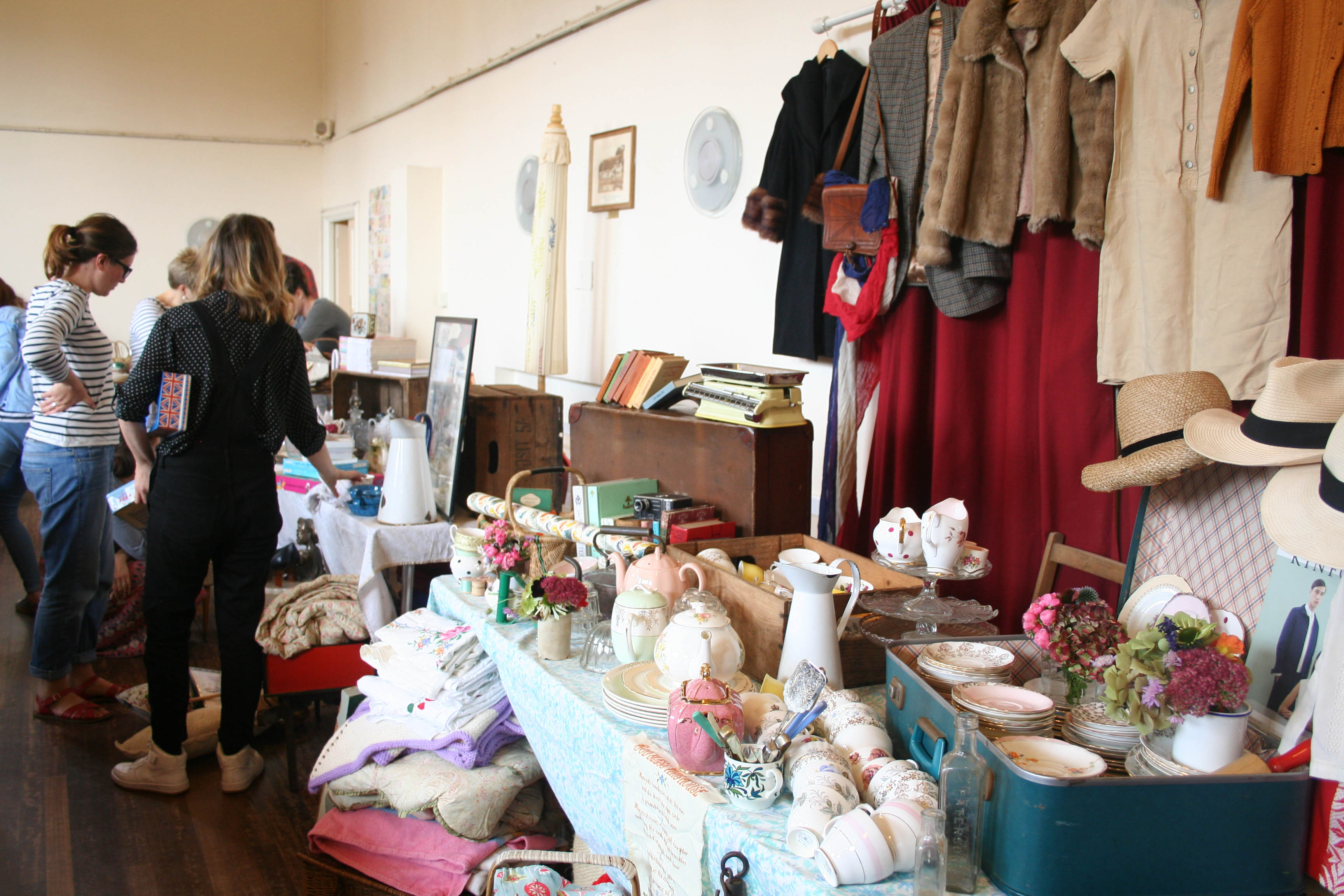 It was quite amazing how within an hour King Edward Hall (the perfect village hall and the stewards were so helpful and accommodating) was full to brim with so many gorgeous vintage homewares and jumble. All of our lovely sellers had so much amazing stuff – I'm almost in disbelief that I managed not to buy anything. I popped round to all the stalls a couple of times when I got a chance and kept on stopping and biting my lip and stuffing my hands firmly in my pockets. So much temptation (I'm totally regretting not having bought a jug from Michelle's stall, wire baskets from Laura's stall, some very cute French jars from Amalia's stall and another jug from Jeska's stall!).
Petal & Feast did the most incredible job of putting on the most wondrous vintage tea for everybody and it all looked so beautiful! Total vintage heaven and many happy cake eaters.
And, of course, there had to be some sort of floral faffery and Instagram larks going on at a blogger event…
Lastly, a massive thanks to our brilliant sellers who were all so wonderful: Laura, Amalia, Eva, Michelle, Hannah Jessica, Tori, Emily, Bianca, Renie, Eloise and Zoe.
I managed to sell soooo much stuff; I arrived home with just a tea cup and jug left over and a teeny tiny pile for the charity shop and my flat already feels better for it. Hurrah for #BloggersVintageJumble!
Katy x
P.S. Thank you to Dean for being on the door for us and collecting a £1 entry fee that we are going to send off to Save the Children.
P.P.S. It's now 11am and I am still in my pyjamas and have no plans on getting out of them. Who knew running a stall could be so exhausting?!